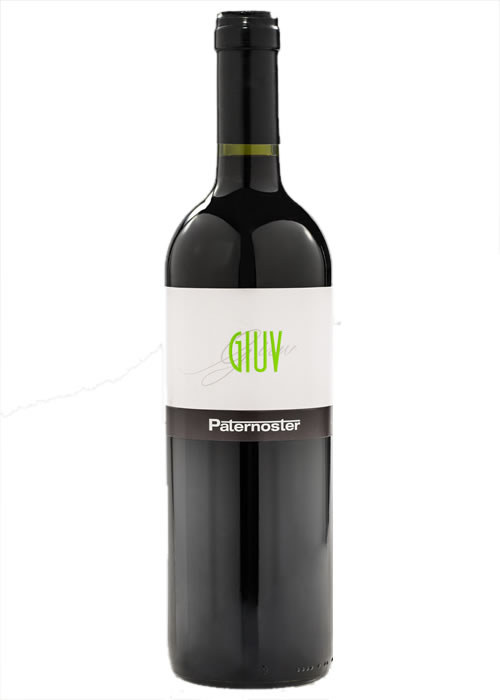 The name Giuv derives from the abbreviation of the nickname Family which, in a joking manner, is reserved for the new certified organic wine.
Origin: average vineyards of between six and eight years old, cultivated with Aglianico, according to the organic method, trained on Guyot, with a maximum yield of 70 quintals / hectare.
Manufacturer: Paternoster Winery
Grape variety: 100% Aglianico.
Harvest period: 15/20 October
Vinification: Classic in red, selected and de-stemmed grapes.
Fermentation and maceration for a total of 12/13 days. In 50 hl oak casks, daily manual punching down with constant temperature control.
Elevation: Poured into barriques where it completes the malolactic fermentation, and total aging for twelve months. Subsequent bottling and final relaxation in the bottle for about six months before being released for consumption.
Organoleptic characteristics: Ruby red with beautiful luster and bright reflections. intense aroma of good complexity, hints of red fruits such as cherry and plum are perceived together with spicy notes of pepper and tobacco. In the mouth it appears dry, fresh, of medium structure, with tannins still in evidence supported by a good minerality. Pairing and service: Local cuisine, sausages, cheeses, ragout pasta, up to all the meat main courses. Serve at 16/18 ° c in a large glass.