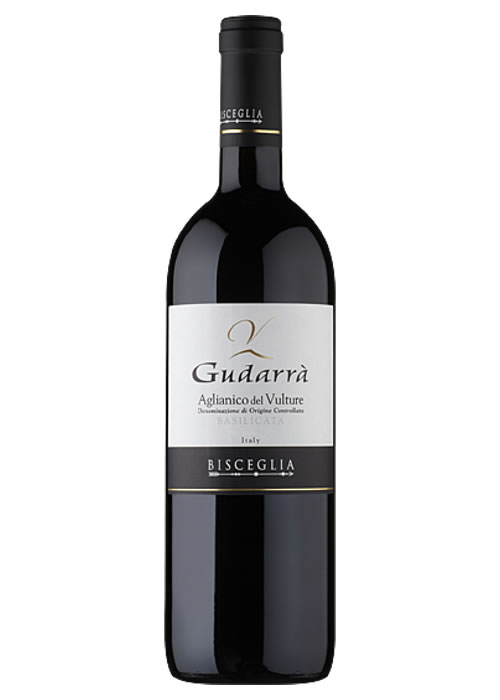 Gudarrà from the local dialect will enjoy, expresses the intense pleasure of this wine with a more complex and intriguing character, with a touch of youthful vitality and authentic personality.
Manufacturer: Bisceglia Grape variety: Aglianico del Vulture - Red
Alcohol: 14% Vol
Training system: Spurred cordon Harvest: Hand picked, mid-October
Vinification: Maceration on the skins for about 15/25 days in small thermoregular fermentation tanks with daily punching down.
The wine rests and ages for a minimum period of 12 months in new barriques. Soil composition: Volcanic - Clayey Size: 750ml - 1500ml - 3000ml Analytical data: pH: 3.65 - Extract: 36 g / l Dry - Total acidity: 5.50 g / l
Organoleptic characteristics Ruby red color, with violet reflections Intense aroma of ripe red and black fruits, with spicy nuances Taste on the palate expresses all its personality and structure, with great balance between tannins and softness, between fruitiness and spiciness. Gastronomic combinations: All seasoned cheeses; first with ragoût; red meats in general, lamb, kid and all game, in particular partridge and pheasant.