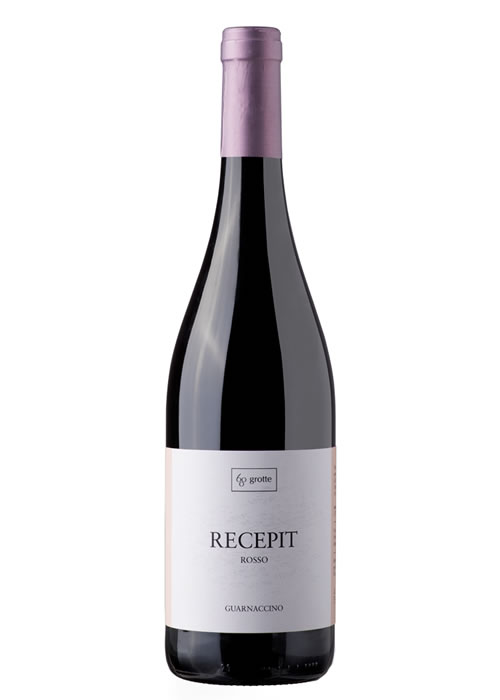 From pure autochthonous, working alone in steel, it reveals the pure character of this vine: ruby ​​red color, with purple reflections, but with an exhilarating freshness and aromas that give way to hints of red berries and light flavors of Mediterranean scrub perfumes sage, mint and thyme.
On the palate it has a good structure with balanced and pleasant soft tannins.
Manufacturer: Cantina 600 caves
Grape variety: pure black outline
Location of the vineyard: Contrada Capriccio. Chiaromonte (PZ)
Soil: sandy clayey clay. with a slightly alkaline reaction Altitude: 450-500 m sJm
Exposure: south / south-east Installation: 2.5 mx 1 m
Training system: simple guyot
Harvest: second / third decade of September Yield: 100 Q.li/ha
Vinification: destemming and fermentation with maceration in contact with the skins for 8-10 days in steel at a controlled temperature between 22 and 26 ° C
Aging: in steel for 8 months and in bottle for 6 months before being placed on the market
Alcohol content: 13.5% vol
Organoleptic characteristics: a wine imagined to express the most direct character of the vine. It has an intense and brilliant ruby ​​red appearance. wanting to announce freshness and vitality. In all its frankness. the olfactory bouquet is articulated in notes of fruit and aromas of Mediterranean scrub. with meaty hints of wild berries. The gustatory consistency is pleasantly balanced: the young nerve and the body of the drink weave a dense texture. which promises even more composure over time.
Recommended pairings: it perfectly accompanies medium-aged cheeses. lamb stew or young furred game. accompanied by the famous Sarconi IGP beans.
Serving temperature: 14 ° C