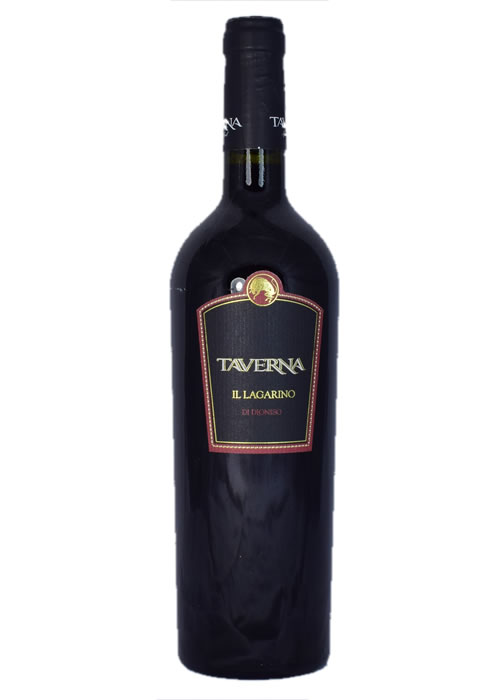 From the selection of Cabernet Sauvignon and Syrah grapes harvested after a slight withering we obtain a wine with an intense ruby ​​red color, ethereal, full-bodied and with notes of ripe fruit and spices; with a clear and persistent taste.
Aged in second pass French oak barrels for 24 months.
Manufacturer: Cantine Taverna
Classification: Typical Geographical Indication
Type of wine: Red Grapes: 70% Cabernet Sauvignon, 30% Syrah Alcohol content: 14.50% vol.
Forms of farming: Cab. Sauv. - marquee; Syrah - guyot Production area: Nova Siri (MT) Altimetry: Syrah -150 m s.l.m .; Cab. Sauv. - 180 m s.l.m. Type of soil: medium texture
Harvest period: Syrah - mid-September; Cab. Sauv. - early October Vinification: manual harvest, preselection of the grapes in the vineyard, fermentation at controlled temperature with peel-must contact for 20 days.
Material of the fermentation tanks: stainless steel Fermentation temperature: 24-25 ° C
Aging: 24 months in barriques of 3rd passage
Maturation period: 6 months in the bottle