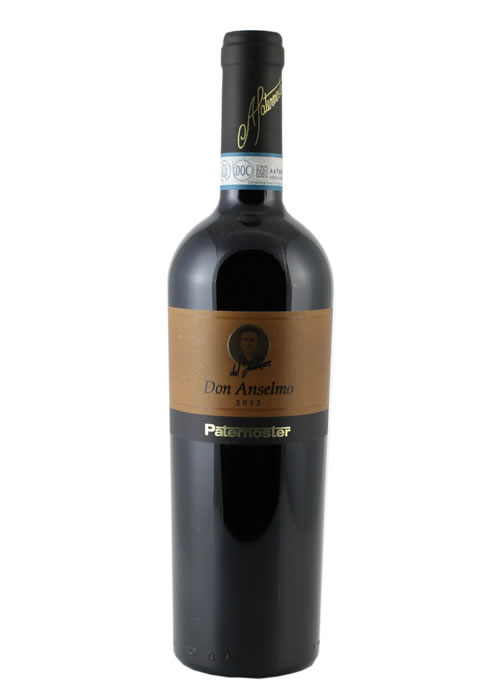 Dedicated to the memory of the grandfather founder of the company Paternoster, it represents the symbol, history, roots and continuity of our family in the vulture.
Origin: small vineyards of the municipality of barrel, placed at 600 meters above sea level, of very advanced age and with spontaneously low yields (35/40 quintals per hectare).
Manufacturer: Paternoster Winery
Grape variety: 100% Aglianico.
Harvest time: End of October Vinification: Classic red of destemmed grapes, maceration on the skins in steel for 15 days at 25/28 ° c, during which periodic pumping over and punching are carried out. Elevation: In large Slavonian oak barrels for 50% and in French barriques for the remaining 50%. Bottling and final aging for 12 months
Organoleptic characteristics: Deep ruby ​​red color, almost impenetrable. With a broad and complex bouquet, it has a dry and warm taste that shows great structure and elegance. wine with a very long finish. Pairing and service: Red meat in general, especially lamb, but also conversation wine.
Taste at 18 ° C in a large glass. The careful selection of the grapes and the careful vinification make this aglianico a wine of excellent longevity (12/15 years)