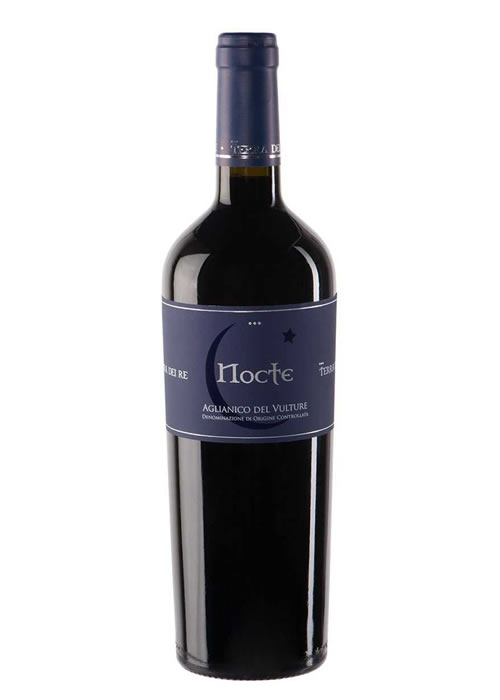 Imperious and precious, with a complex texture, from Night Harvest. An exuberant embrace of softness and intensity. Tannins of refined elegance blend with intriguing spices. The dried rose and violet give it a velvety finish.
Producer: Cantine dei Re
Type of wine Aglianico del Vulture DOC 100%
Aglianico del Vulture grapes
Volume 14.5%
Bottle capacity 750 ml / Magnum 1500ml
Municipality of location of Barile vineyards Tiberio vineyard name Sub zone Plan di Carro Surface 2ha Exposure and altitude south-east 400m s.l.m. Type of tufaceous - clayey - volcanic soil Espalier training system Short Guyot pruning type Density of vines 9000 plants / ha Yield of grapes and per stock deduced 70 q.li/ha - 0.50 Kg Yield from vinification 55%
Harvest period first decade of November Type of nocturnal harvest Cold fermentation maceration vinification Intense garnet red color Recommended pairings braised meats, stews, ribs, roasted fillets, aged cheeses.