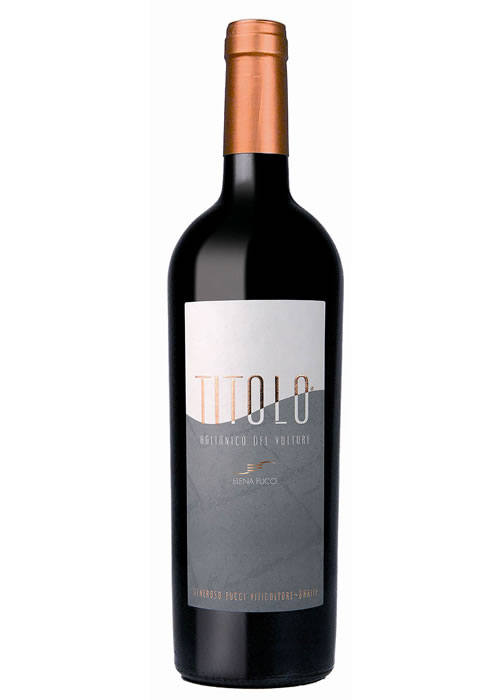 Torre Titolo is a yellow country house on the outskirts of Barile, in the north of Basilicata, surrounded by vineyards and olive groves, which has jealously guarded the history of the Fucci family for four generations and, a few years ago, the history of one of the most prestigious wines of the Lucan enology: Title, from the name of the homonymous district.
Manufacturer: Cantina Elena Fucci
Name of the wine: Title
Denomination: Aglianico del Vulture DOC
Vineyard: Site in the district Title in the municipality of Barile, heart of the production area of ​​Aglianico.
Origin of the soil: Volcanic Grape variety: 100% Aglianico del Vulture Total area of ​​the company: 7.00 Ha.
Current vineyard area: 6.00 Ha.
Training system: Guyot short, shed (typical form of breeding in the Vulture).
Harvest: End of October, made entirely by hand with the use of small boxes.
Production: Destemming and soft pressing. Traditional fermentation in red with a temperature not higher than 22-24 °. Maturation in new barriques for at least 12 months. Bottling towards the end of the year following the harvest. Refining in bottle for 12 months before going to the market.
Characteristics: Intense ruby ​​color with strong garnet reflections. Ample and complex bouquet, decidedly fruity and ethereal, with clear spicy scents. Strong sensations of cherry and fruit jam, currant and rosemary, tobacco and cinnamon with light hints of vanilla. Dry, warm, with a broad structure and long aromatic persistence. A wine with a strong personality, still very young and destined for a great future.