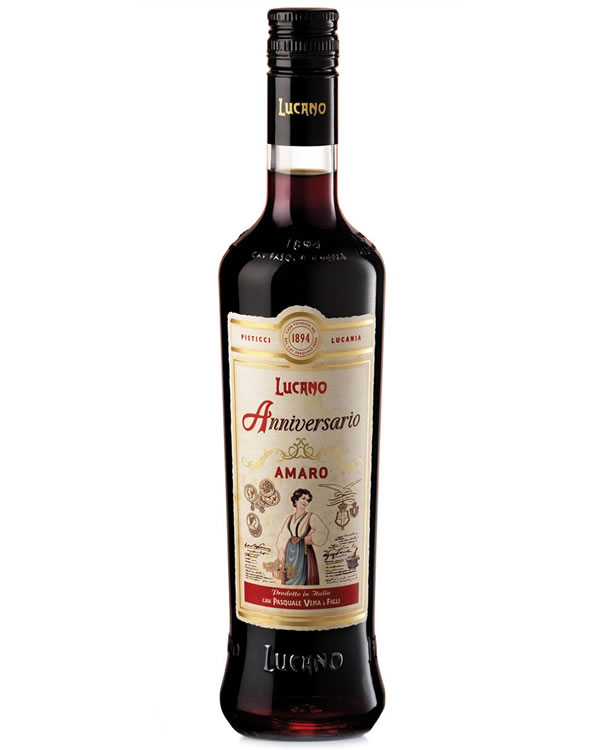 Amaro Lucano Anniversary of the F.lli Vena is a prestigious edition created by the company to celebrate the 120th anniversary of what is one of the greatest Italian bitters in Italy and in the world, a review of the ancient family recipe, still handed down from today father to son.
Angelica, elderberry, cinnamon and absinthe are just some of the best selected herbs, naturally dried and fragmented in order to create that perfect balance and unmistakably strong taste. Bright and medium transparent dark brown in color, the nose expresses notes rich in aromatic herbs and spices, with particular emphasis on gentian and china, through an already bitter and slightly alcoholic profile. Structured taste, rich and complex in the olfactory references, with long persistence and great softness.
Appreciable at the end of a meal, smooth, with ice or as the main ingredient of original and unusual cockatil.